The following compensation tables were gathered from research in January of 2020. Much information was found on the avjobs.net website. They're collected from all parts of the United States and, as such, should be viewed merely as a guide…not the rule.
Aerospace & Engineering
Avionics
Ground Operations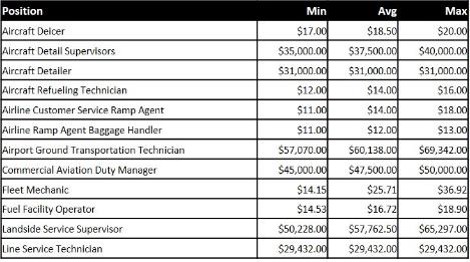 Maintenance & Technology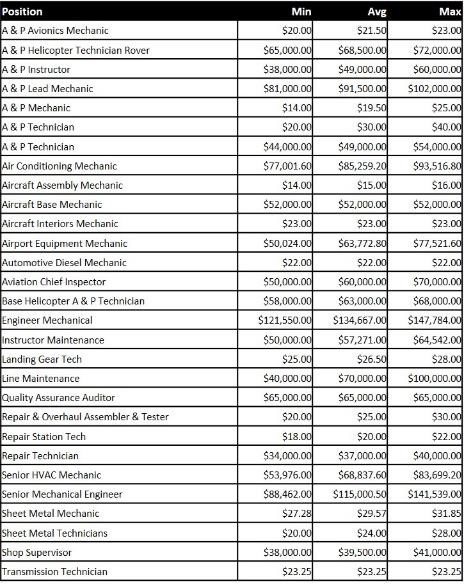 Management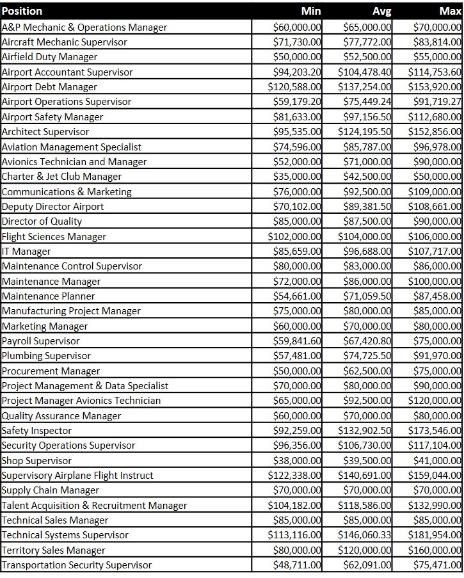 Uncategorized/Miscellaneous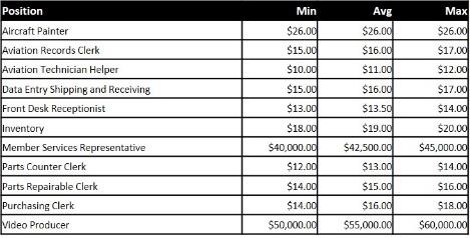 General Salaries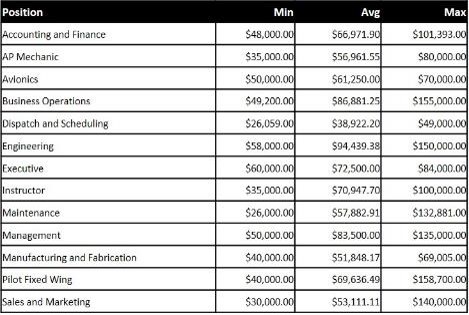 Informing, inspiring, and engaging aviation's next generation.