The International Society of Transport Aircraft Trading opens doors for students interested in the aviation finance and trading industry.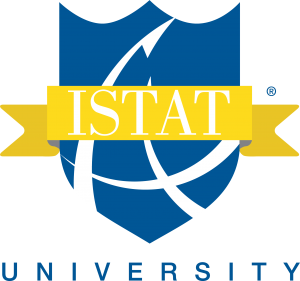 Its ISTAT University (or ISTAT U), was launched in 2015 to create opportunities for anyone seeking extraordinary careers. The program provides an overview of the many facets of the aviation finance and leasing industry and exposes students to real world concepts and methodologies. The course materials have been developed by the Embry-Riddle Aeronautical University (ERAU) faculty working in partnership with ISTAT industry practitioners. The ISTAT U curriculum has been specifically tailored to help prepare students for internship as well as long term career opportunities in the exciting field of aviation finance, leasing and trading.
The six credit hour course covers aviation finance topics such as Aircraft leasing, Risk management, Aviation legal framework, Aircraft funding, Maintenance reserves, Lease negotiation, and Transaction modeling.
ISTAT U is currently available in two different formats, ISTAT U 1.0 and ISTAT U 2.0. Both formats offer students the opportunity to earn six credit hours and a program completion certificate.
CLICK HERE to view the ISTAT U Brochure.
CLICK HERE to read the program overview guide.
ISTAT is accepting applications for the 2021-2022 ISTAT U 2.0 Program. Interested candidates must apply on or before 31 August 2021.
CLICK HERE to apply.