Just in time for AirVenture, AviNation published its Summer 2021 issue.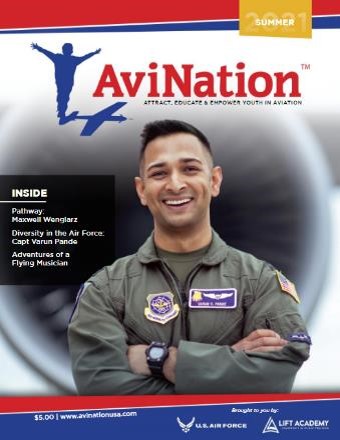 It's stocked full of great articles to inspire young people interested in the world of aviation. Below are articles you'll find in this issue:
Mentor Minute
What is Urban Air Mobility?
Iowa Lakes Aviation takes on Air Force JROTC Training
Pathway: Maxwell Wenglarz
Astronaut Joe Engle Archive Collection
From the Racetrack to the Skies
Soaring to New Heights!
Diversity in the Air Force
Adventures of a Flying Musician
The Legacy of Aviation
Lakeland Aero Club heading to AirVenture
How living at 10,200 feet helped me learn how to fly
CLICK HERE to access AviNation's Summer 2021 Issue
If you would like a printed copy of the magazine please subscribe. If you are an educational institution or youth program, email your requests for copies here.