Our first workshop of the new year was a major success!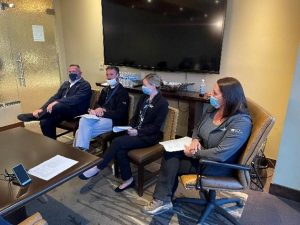 In what was the first live workshop since March 12, 2020, our "hybrid" workshop went extremely well. The session was held at Atlantic Aviation in Reno, Nevada, where four aviation executives sat with local students…as well as students and job seekers all across the United States. They covered may aviation career paths, particularly those at FBOs and flight training centers.
A very big thanks to our speakers:
Mike LoCascio – Atlantic Aviation
Bernie Conaway – Atlantic Aviation
Kailey Salter – Atlantic Aviation
Jenn Fonda – Great Basin Aviation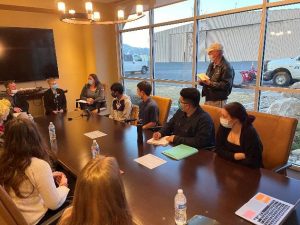 The workshop was facilitated by Joe Rajacic, retired 747 Captain for United Airlines and Board Vice Chair for Pathways to Aviation.
As a special bonus, we awarded scholarships for students and job seekers to continue their pursuit of aviation careers. Four incredible and well-deserving students received $500 each to apply for such things as summer camps, flight training, A&P certification education, and other opportunities. A big thanks to Tom Hall, Pathways to Aviation Board Chair, for announcing the four recipients.
The next workshop is scheduled for Wednesday, May 4. It will be another hybrid, this time held at the Truckee Tahoe Airport. RSVP today!