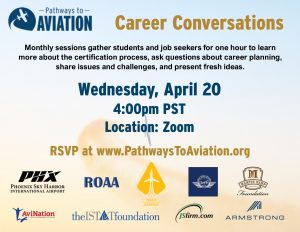 Join the conversation on Wednesday, April 20 as we discuss ways to land job interviews without actually applying.
The one-hour Zoom session begins promptly at 4:00pm PDT.
We'll also answer all questions relating to the challenges facing job seekers as they work through challenges and issues to land great jobs.
RSVP for the session – CLICK HERE – to receive the private Zoom link.