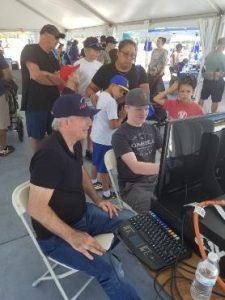 We had a great time at the Truckee Air Show.
Scores of young students visited the Truckee Grocery Outlet STEM Expo for the incredible displays offered by outstanding local organizations.
Pathways to Aviation Board Member, Joe Rajacic, spent time with many students who got a taste of what it's like to be a pilot in our simulator.
Special thanks to the Truckee Tahoe Airport District and event organizers for allowing us to introduce aviation and its many career possibilities to young students.
It was an incredible day!