The typical employer initially spends anywhere from 6-15 seconds reviewing each resume. If you want to create an outstanding resume, you need to capture the reader's attention as quickly as possible.
One key tip is to put yourself in the shoes of the reviewer and ask, "what type of person and skills do we need for this position." The best way to answer this is to have a thorough understanding of the employer, its needs, and the responsibilities of the position.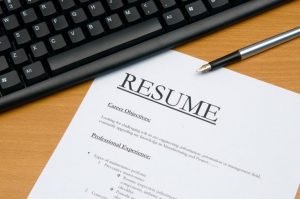 As you're building your resume, consider the following tips.
Keep the format simple
Make sure the information is recent and relevant
Rather than simply list your soft skills, incorporate into your descriptions
Organize your work experience in reverse chronological order
Use descriptive action keywords when describing your experience
Include extra-curricular work, such as volunteerism
Avoid unnecessary vague terms, such as hard worker, team player, etc.
List relevant hard skills, licenses, and certifications
Proofread multiple times
Regularly update with the latest information
Tailor each resume for each job you're applying
Recruiters look at hundreds of resumes to find the ones they feel give the employer the best fits for the position. They're selecting those they believe will most successfully carry out the tasks and responsibilities for that particular position. As such, your mindset should not be to simply inform the reviewer, yet to sell and showcase your skills, experience, and accomplishments.
Gain access to many more tips, accelerate your career readiness, and connect to employers seeking new hires. Start by registering into our Pathways Certification program. CLICK HERE TO START.
Informing, inspiring, and engaging aviation's next generation.