We hosted 12 aerospace career workshops in three locations for high school and college students. They each featured presentations by aviation executives, who share their experiences, descriptions of their company specialties, overviews of hiring practices, and career-focused advice. In addition to the presentations, students received a specially-designed career readiness workbook and career planning tips, such as skills identification, resume writing, interviewing tips, and networking instruction. Students prepared to meet aviation executives and recruiters at the large networking receptions (May), with resumes in hand, creating strong first impressions, conducting meaningful dialogues, and taking strategic next steps. Students finished the 2019 program with job shadowing, internship, and part and full-time employment commitments.
The 2019 program has received initial praise from two school districts, the State of Nevada Department of Education, and many aviation executives. The 2019 Futures in Aerospace workshops took place at the Reno-Tahoe International Airport, Truckee Tahoe Airport, and Carson Airport. Click the links to learn more about each!
AVIATION CAREER WEEK 2019
In response to the success of our Flight Plans and the overall Futures in Aerospace program, a special Aviation Career Week culminated the Spring 2019 Flight Plan workshop series. The week of May 13-17 was highlighted by news and information, job postings, scholarship awards, and two networking receptions. We showcased the students at these receptions, giving each professional an opportunity to spend time with each student in an exciting networking format.
PHOTOS FROM THE 2019 FUTURES IN AEROSPACE PROGRAM
SPECIAL THANKS TO THE FOLLOWING FUTURES IN AEROSPACE 2019 SPONSORS, INCLUDING: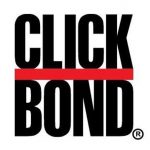 HELP KEEP THE JOURNEY ON COURSE!

SIMPLY MAKE A DONATION TO INVEST IN THE FUTURES IN AEROSPACE PROGRAM.