Just in time for Sun n Fun, AviNation releases its Spring 2021 issue. The magazine is full of incredible information, outstanding resources, and a host full of potential connections. It also features an article and advertisement, featuring Pathways to Aviation.
CLICK HERE to access the issue.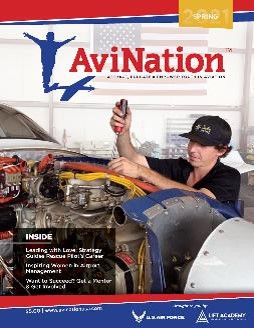 In This Issue:
• One Week Cub
• Leading with Love: Strategy Guides Rescue Pilot's Career
• A Fly On the Wall
• What are you Waiting For?
• Inspiring Women in Airport Management
• What's New: Aerospace Center for Excellence
• Cole Harris: Maintaining A Future in Maintenance
• Journey to Becoming a Pilot at Seventeen
• Golden Flashes Take Flight
• Want to Succeed? Get a Mentor & Get Involved (a Pathways to Aviation special!)
• New Industry Partnership: Matanuska Susitna High School
• Meet flyGIRL Nobi Buntin
• Mentor Minute: Your Why?
Special thanks to one of our mentors, Jacob Peed, for the opportunity to have a presence in this amazing publication!