Women in Corporate Aviation Scholarships Deadline
2021 Spring Scholarship Offering
We're excited about our 2021 Spring Scholarships offerings!
Scholarships for:
Flight Attendants
Legal & Safety
Maintenance
Go to www.wca-intl.org/scholarship-opportunities for details and to apply!
IMPORTANT DATES:
Application Window Opens: January 28, 2021
Application Window Closes: April 9, 2021 @ 11:59PM EST
Winner Announcement: May 4, 2021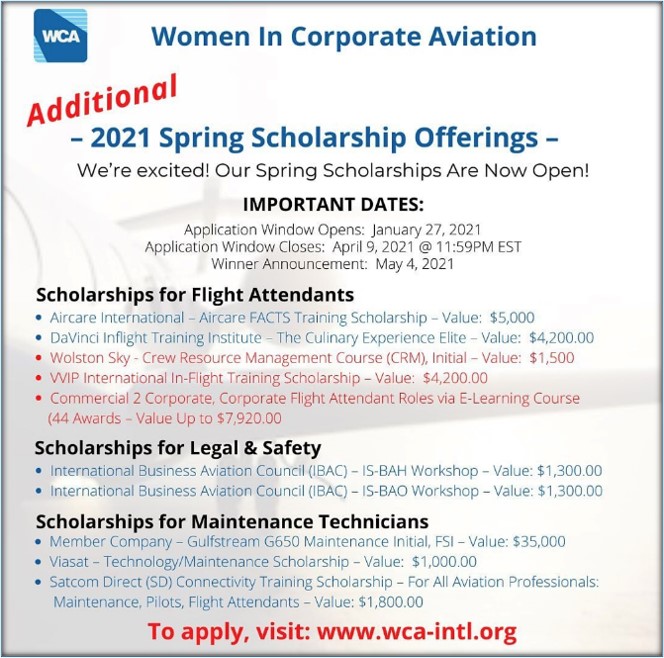 Informing, inspiring, and engaging aviation's next generation.